By
MhX
- Sun Feb 07, 2016 5:19 pm
- Sun Feb 07, 2016 5:19 pm
#195
As you may know, CuP is available in English, Portuguese, Spanish and French. All the translations are made by CuP users that want to help make it better.
This is the current state of the translations: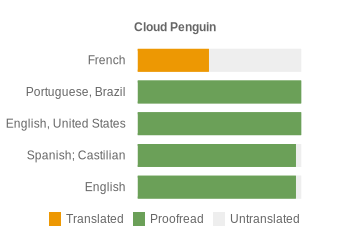 If you want to help, click
here
to browse the project page and
here
to sign up.
If my answer helped you, click the check mark on the top right corner of the post.